About Us

We are a consulting firm aiming to advice and support companies and organizations in Tunisia and other countries.
Created in 2012, our team is composed by permanent and occasional consultants with different skills to meet our client needs.
We help managers to analyze their market and solve punctual problems. We define process and solutions to improve their global performance or their efficiency in executing work. We advise top and executives management on improvements to bring in the organization in quality, communication, human resources, marketing or customer relationship.

---
Do you need an advisory or a consultancy, don't hesitate to contact us.
Our Values
Objectivity

Confidentiality

Facilitation
Personalization

OUR FIELDS OF INTERVENTION
Strategy and Management
Human Ressources
Marketing and Communication

Commercial and Customer Relation
Quality, Security and Environment
Production Modeling
Market Study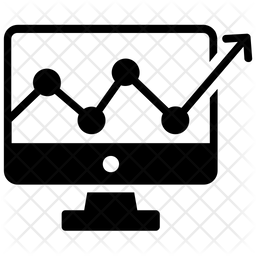 Information System and Data Visualization
Our Team
Director
Project Coordinator
Project Manager
Internal Consultant
External Consultant
Administratif Support
Marketing Support
They Trust Us
Thank you for your Testimonial

We had the opportunity to work with MBA Consulting to develop an employability and training program for non-working PHD. The organization helped us not only in the recruitment of candidates but also in understanding the needs of the market and designing our curriculum. Kais and his team have always shown an enthusiasm and openness to help startups and make their knowledge available. Their efforts in coaching as well as in recruiting young talents have been a source of great added value. MBA Consutling is a reliable and efficient organization, representing a high quality partnership.

Within the framework of the assistance mission to the SMEs of the Souk At-tanmia project of the African Development Bank, Grant Thornton Tunisia has collaborated with MBA Consulting and we appreciated the competence of the team and its reactivity throughout the mission. We thank the office for its efficiency and its expertise which were very beneficial for the success of the project.
Férihane KORBI BOUSSOFFARA

On behalf of the National Agency for Employment and Self-Employment, ANETI, I would like to thank MBA Consulting for its fruitful contribution and for its support to ANETI in order to establish a quality approach to better meet the expectations of our users, thus opening the way to a profound transformation and modernization of our services. MBA Consulting has also accompanied the International Cooperation Unit in the implementation of a restructuring process allowing ANETI to have a better visibility on the projects and actors of the international cooperation.
International Labor Organization

The ILO office in Tunisia is very pleased with its collaboration with MBA Consulting, especially on the support file for the implementation of a Quality Management System in the National Agency for Employment and Self-Employment "ANETI" The rigor of the prepared supports and the competences of the mobilized experts have created an interactive communication with the collaborators of ANETI.

I had the pleasure to collaborate with MBA Consulting during a large-scale mission concerning the modernization and implementation of an ambitious project management system within a large public administration. Kais Ben Amar has shown great professionalism, active listening and flexibility that have been able to accurately translate the needs expressed by the Top Management. I wish them all the best for the upcoming projects.
Project Manager – Tunisian Startups

It was a great pleasure to work with MBA Consulting. We are very satisfied with the service provided, A great availability, a follow-up throughout the mission and a result in adequacy with our expectations.
Chef de projet PERR – GIZ

We organized several strategic workshops with MBA Consulting. Kais provided a goal-oriented workshop design. We were very pleased with the results.